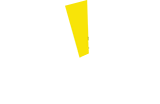 125 N. Dartmouth Mall
Dartmouth, MA 02747
(774) 322 2499
CLUB HOURS
Monday-Friday: 4 AM – 10 PM
Saturday: 6 AM – 6 PM
Sunday: 6 AM – 6 PM
BABYSITTING HOURS:
MONDAY – Thursday 4:30PM – 7:30PM
SATURDAY & SUNDAY: 8:30AM – 11:30aM
Dartmouth Group X Class Schedule(begins Oct 3rd)
Class
Monday
Tuesday
Wednesday
Thursday
Friday
Saturday
Class
Monday
Tuesday
Wednesday
Thursday
Friday
Saturday
Please Note: All classes are FREE to Platinum Members. The warm-up is essential to prevent injury. Schedules and Instructors are subject to change at anytime.

Dartmouth Titanium Training Schedule(begins Oct 3rd)
SPACE IS LIMITED!
SEE THE FRONT DESK TO RESERVE YOUR SPOT!
No Commitment •  In-house Cancellations.
This calorie-scorching Titanium Training class powers through a wide variety of movements that are guaranteed to improve flexibility, balance, strength, and power.  WOW! Fit's Titanium Program offers a new and exciting workout each and every class using the Synergy 360.
Sign up in club for a FREE class today and see what everyone has been talking about!
• One-on-one personal training throughout each class
• Small class size
• State-of-the-art Synergy 360 equipment
• Track your progress with monthly check-ins
• Nutritional advice and guidance to help achieve your goals
• Maximum results!
Want to Learn More About Titanium Training?
Plans designed to fit your personal fitness objectives.
Select a Plan:
TO BE PART OF THE WOW! FIT FAMILY
Join us in empowering people to become their healthiest, happiest, most authentic selves, and supporting a balanced, deeply satisfying way of life.